Social gathering returns to Rideau Club with goal of advancing women's leadership, economic empowerment through networking, panel discussion, guest speakers
BY: CarolinePhillips
"When women come together, there is an energy that is unstoppable."
It was a casual, off-the-cuff comment made by guest speaker Rosey Edeh but her observation captured the spirit of Elevate International's Entre-Nous networking event held at the Rideau Club on Wednesday, in partnership with The Foundation WCPD and RBC.
Hosting the event was Solange Tuyishime Keita, president and CEO of Elevate International, which is a nonprofit organization dedicated to advancing women's leadership and economic empowerment. Tuyishime Keita, who brought summer vibes to the room in her yellow one-piece pant suit, was one of this year's Forty Under 40 Award recipients.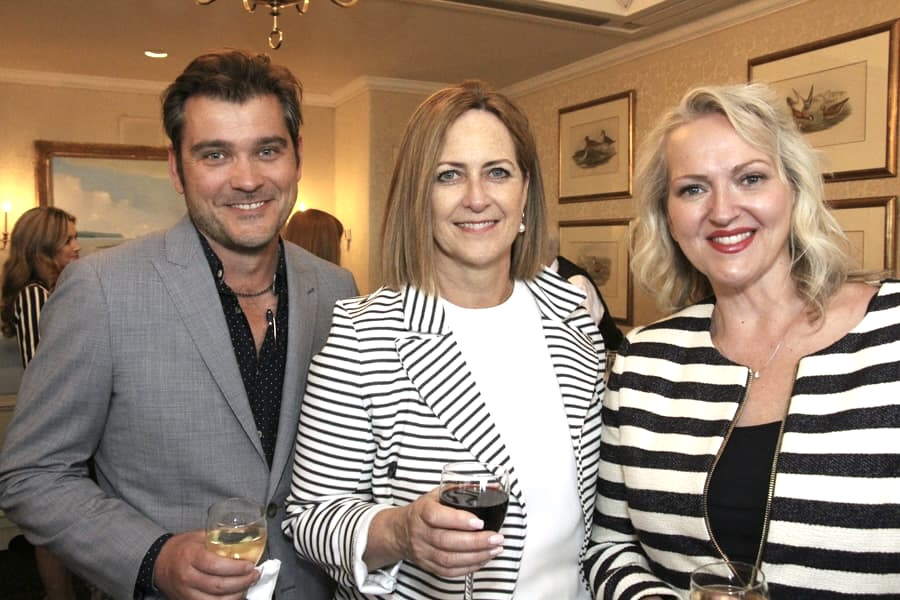 The gathering featured a meaningful panel discussion involving the participation of Ottawa Board of Trade president and CEO Sueling Ching, Fidus Systems CFO and COO Vicki Coughey and SheBoot co-founder and Capital Angel Network member Julia Elvidge. They discussed the pandemic's significant impact on women, recognizing that many women struggled to balance their careers or businesses with family and domestic life during the closure of school and childcare facilities.
As well, female-led startups have suffered due to lagging venture capital, the room heard. Women-only founders got 2.7 per cent of all VC funding in 2019. By 2020, this number was down to 2.3 per cent and, last year, dropped to two per cent. "It's going the wrong way," said Elvidge.
Elvidge, who is an electrical engineer by profession, has helped to create a six-week bootcamp, SheBoot, that prepares women founders to pitch their business and secure investment, culminating in a pitch competition for a minimum of $100,000 in investment.
There were 180,000 tech jobs created in Canada between 2006 and 2016. Of those positions, 90 percent went to white males over the age of 45. "This is part of the reason for my passion behind SheBoot," continued Elvidge, who co-founded and was formerly president of Chipworks. "SheBoot is about creating a new generation of tech companies, a generation of tech companies where women are at the top and creating environments that are positive for women going forward."
Ching argued that, in order to achieve greater gender equality, there needs to be better policies, more opportunities for skills development, additional childcare options and a conscious decision at the leadership levels for equality and representation.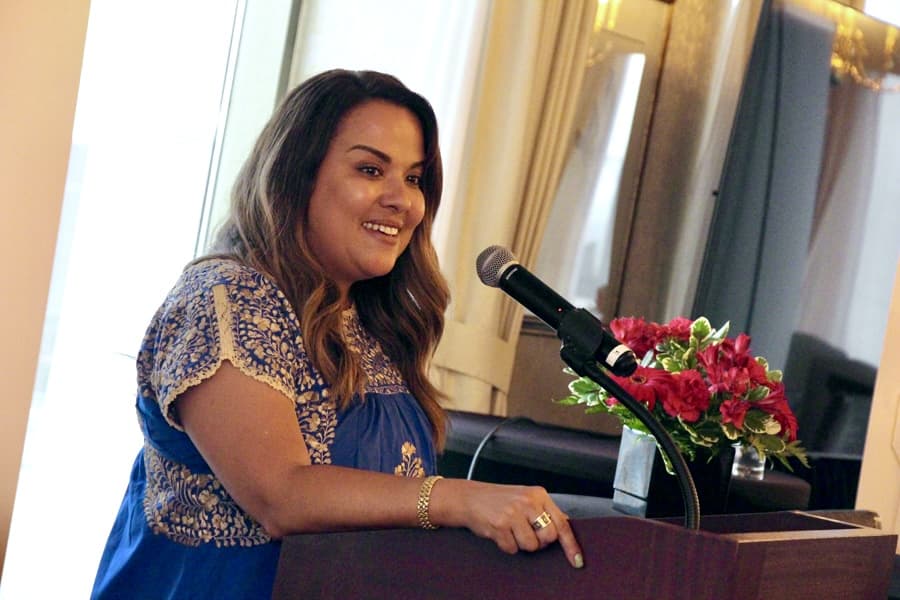 "We have to stop thinking about equality as though it's just the right thing to do or the nice thing to do," said Ching. "This is what is necessary for our economy to thrive … It's not a 'nice to have', it is a 'need to have'."
It was interesting to hear how Coughey decided to temporarily ease her foot off the gas earlier in her career while working as a CFO for a major trucking company, owned by the Irving family in New Brunswick. It was a demanding job and, when she became a mom, it became important to her that she spend time with her kids while they were little. She also has a professional background in engineering.
Her advice to her audience was to never give up those "precious mom" times.
"Those are some of the most precious in my life and I will never regret the time I spent," said Coughey, who took on consulting work and remained involved in the community during this period of her life. Once her kids got a tad older, she returned to full-time work "with a vengeance". She said she'd like to see more job-sharing opportunities for women.
The audience got a unique perspective from serial immigrant entrepreneur and consultant Karla Briones, who spoke about how the pandemic impacted immigrant women, many of whom had the added pressure of trying to support family members back home. "When we move to better lands we take on the financial responsibility of helping parents, siblings and extended family when the need arises."
The final conversation involved Edeh, anchor on CTV Morning Live Ottawa and a three-time Olympian. On the subject of obstacles, she expressed concern over the high number of girls dropping out of sports during their teenage years. "I'm not talking about girls, women being involved at the Olympic level but just simply to get involved, to be out there moving," said Edeh, who touched on the benefits of sport, including boosting self-esteem.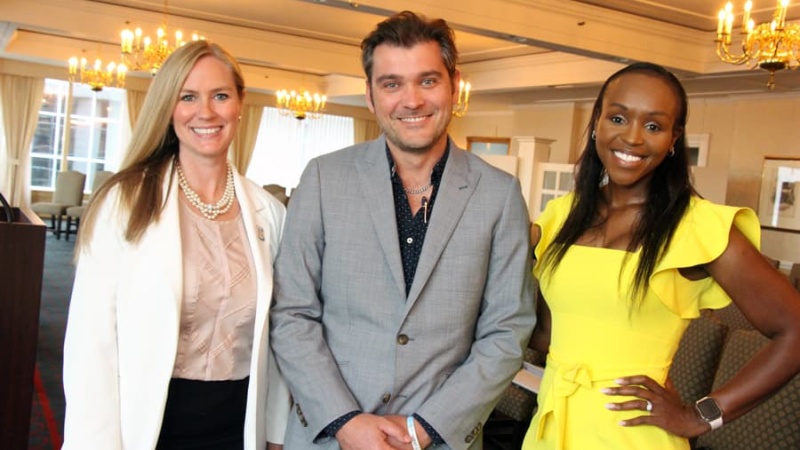 "We have to encourage women; we have to be bold; we have to be loud," said Edeh, who serves on the board of Athletics Canada and is part of its diversity, equity and inclusion committee. "When I'm on television, I'm loud. Sometimes, you have people tweet, 'Why is she so loud?' I don't care, I don't care. I think girls need to see that so that they can go, 'I have an idea. I think that this app will really work. Where can I take this?'. I want them to be continuously bold and be louder and be broader in their thinking."
Of course, every woman has to do what she feels is best. Elvidge revealed that she almost passed up the offer to become president of Chipworks because she was worried her children were still too young at the time. She had a mentor who convinced her otherwise. "I did say 'yes'," said Elvidge. "It was the best thing I've ever done. It was a wonderful experience. I became a fantastic leader. It was great for Chipworks. I was great for me. It was great for my kids."