BY: Sam Laprade for The Ottawa Business Journal
Who: Kelly Funeral Homes by Arbour Memorial 

The donation: $50,000

The recipient: Various charities in Ottawa

The inspiration: "Throughout my career at Kelly Funeral Homes, it has always been about giving back to the community in which we serve," says John Laframboise, director of community relations at Kelly Funeral Homes by Arbour Memorial. "Lorne Kelly, our founder and mentor, instilled charitable values in all of us. This Milestone Fund of $50,000 is a way to share funding with various charities in the Ottawa area that are serving our most vulnerable people,"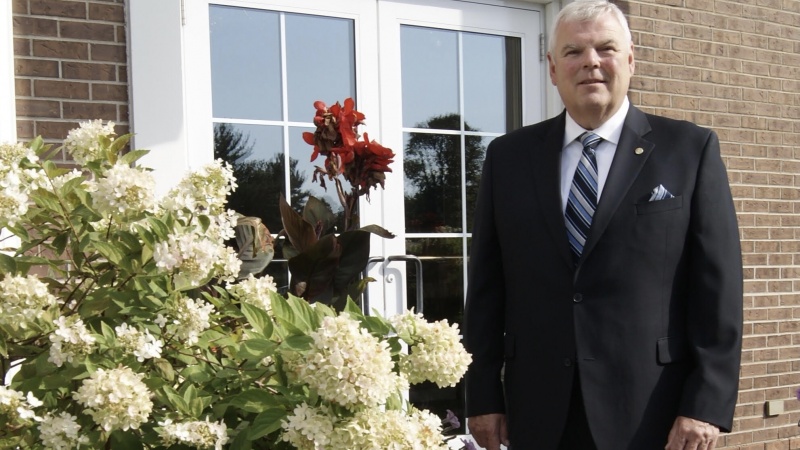 On Sept. 4, 1971, John Laframboise showed up for his first day of work at Kelly Funeral Homes at 6:15 a.m. He would start his career by washing the funeral procession cars. A few years later, he attended Humber College to become a licensed funeral director.
Fifty years later, Laframboise is still working for Kelly Funeral Homes. In celebration of this anniversary, the Arbour Memorial Foundation is giving back to the community through a $50,000 fund in his honour.  
Charities were encouraged to apply to the fund and share an important milestone they were recognizing in their organization. The recipients will be announced soon. 
Over five decades of service he has provided to families, he has also continued to give through the trifecta of philanthropy: time, talent, and treasure. By volunteering for non-profits, serving on various boards and donating to charities, Laframboise is a community leader and trusted ally to many people in the capital as he mentors others. 
"In 2019, I stepped down as the general manager of Kelly Funeral Homes and was asked to take on the role of director of community relations," he says. "This role has allowed me to continue my work with the special people of this region. In our professional environment, people recognize us, and it is important that we are seen as regular citizens contributing to the community."
Organizations such as Hospice Care Ottawa and Shepherds of Good Hope have benefitted from Laframboise's dedication and commitment.
One of the charitable projects that is most rewarding to Laframboise is the Ruddy-Shenkman Hospice by Hospice Care Ottawa. The 12-bed palliative care facility opened in 2017. Laframboise, along with other community leaders, led the charge on raising funds to make the west-end hospice a reality.
John also contributed to Hospice Care Ottawa as their board chair, campaign cabinet member and he raised money through a hiking event and golf tournament. 
Read the original article here