Golf Exécutif Montreal, one of the most exciting and innovative courses in the city, enters promotional partnership to help members reduce tax and give more to charities of their choice
For Golf Exécutif Montreal and Foundation (WCPD), business and innovation go hand-in-hand.
It is with this spirit in mind that Foundation (WCPD) has joined forces with one of Montreal's most exciting golf courses to help promote its tax reduction and philanthropic tax planning services.
Golf Exécutif Montreal, tucked just nine minutes from the city's downtown core, was developed to create "a radical new approach to the game of golf itself". In particular, the club focuses on the corporate golf experience, with private meeting rooms for business, a modern lounge for networking, a multi-purpose room for corporate parties and advanced technological features for lessons, practice and virtual golf experiences.
In 2018, the course's clubhouse was selected in the Top Ten Stadiums and Sports Centres by Dezeen, one of the world's most influential architecture and design magazines.
"We are so pleased to partner with Foundation (WCPD)," Jessica Emond said, Vice President of Golf Exécutif Montreal.
"From day one, our club has strived to create an intimate golf and business experience that is beyond the ordinary. We have the same approach when hand-selecting our partners. Foundation WCPD's innovative approach to tax and philanthropy fits us like a glove and should be an asset to our valued membership."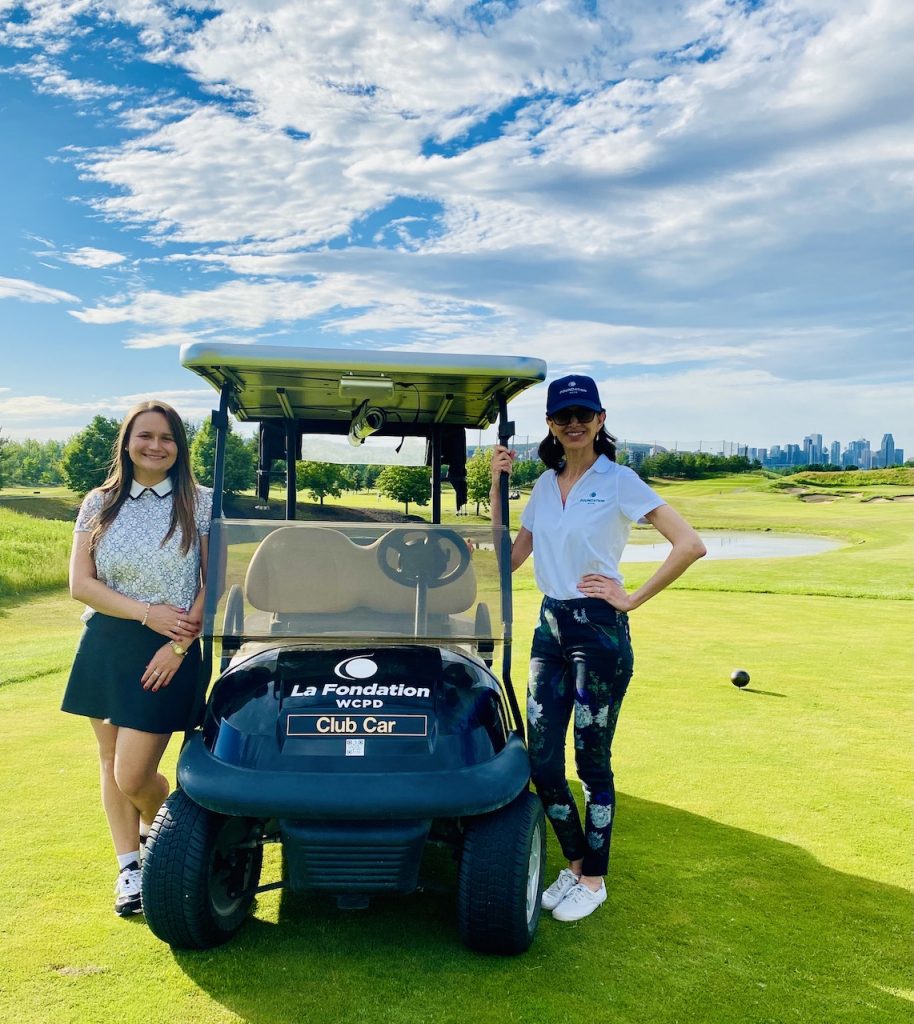 In May 2006, Foundation (WCPD) made financial services history when Dr Earl Wynands, an eminent anesthesiologist and Order of Canada recipient, participated in the first flow-through share donation without paying a capital gain. Since then, Foundation (WCPD) has helped major donors in Quebec and all across Canada reduce tax, and if they choose to, give up to three times more to charities of their choice. 
"Charity flow is the most cost-effective way to make a contribution," Patricia Saputo explains, CFO of her Montreal-based family office at Placements Italcan Inc. "I have been a long-time client of WCPD and a supporter of the flow-through structure."
This trusted, tried-and-true structure combines two tax policies that are older than your RRSP: one to assist Canada's resource sector to create jobs and produce critical minerals we need in society, and another to give Canadians a tax break for donations to charity, or your conventional tax receipt. Together, combining these tax policies allow clients to reduce tax and donate more.
To learn more about how the structure works, click here.
"Foundation (WCPD) has always had deep roots in the Montreal community," Bita Cattelan adds, the firm's Vice President of Market Development and Philanthropy, who is also based in Quebec. "While we are very different companies, we are proud to partner with Golf Exécutif Montreal and serve as an innovative compliment to its members."
To learn more about the structure, you can visit Foundation WCPD's website, or write Bita directly at Bita.Cattelan@wcpd.com