BY: Sam Laprade for Ottawa Business Journal.
Who: Fiona McKean and Tobi Lutke, Thistledown Foundation
The donation: $750,000
The recipients: United Way East Ontario, Ottawa Food Bank and Community Foundation of Ottawa
The inspiration: "We're not out of the woods yet but there is hope on the horizon. Let's do this." – Fiona McKean, founder and chairperson, Thistledown Foundation
A new generation of philanthropists is giving hope to the Ottawa community through their generosity to three local non-profits.
Among them are Shopify CEO Tobi Lütke and his wife, The Opinicon Resort & Dining owner Fiona McKean, who recently donated $750,000 to United Way East Ontario, Ottawa Food Bank and Community Foundation of Ottawa to support their efforts in supporting vulnerable members of the community through the pandemic.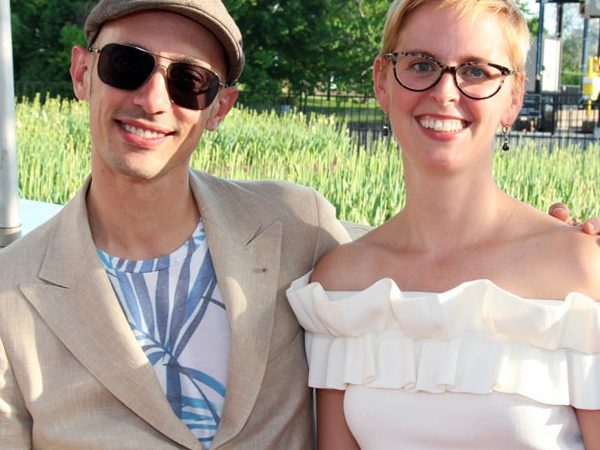 In 2019, the couple created the Thistledown Foundation to advance technological solutions for decarbonization and infused it with a $150 million endowment fund. But after the pandemic hit, Lütke and McKean soon realized their priorities needed to temporarily shift.
"We passionately believe that finding novel approaches to decarbonization is critical to addressing climate change," McKean said.
"This remains the foundation's stated long-term goal. (But) in light of the global pandemic we knew we needed to help with Canada's response to the virus."
COVID-19 has been a double-whammy for charities that help individuals suffering from poverty, homeslessness and social isolation. As demand for their services increases, many traditional fundraising sources dried up.
Roughly one year later, these social services are still under strain as many of their clients continue to struggle through the pandemic.
United Way officials note that the gift from the young, influential couple will not only help to support already-stretched charities, but also serve as further inspiration for the growing number of younger donors in Ottawa.
"We are so grateful Tobi and Fiona, part of a new generation of community support, connected with the impact of United Way's work," said Mark Taylor, vice-president of resource development at United Way East Ontario. He underscored how the gift will help the organization's COVID-19 Community Response Table partners in supporting youth and seniors, as well as mental health initiatives, during the pandemic.
Read Original story here.