BY: Sam Laprade
Who: RBC Royal Bank
The donation: $200,000
The recipient: National Arts Centre Foundation
The inspiration: "At RBC we have a long standing tradition of supporting the arts as it is about building community." – Marjolaine Hudon, regional president, Ontario North and East, RBC Royal Bank
When the lights went dark at the National Arts Centre in mid-March amid the COVID-19 outbreak, many artists suddenly found themselves without work. In a twist that made the blow even harder to swallow, many residents turned to the arts during the pandemic for comfort, inspiration and to fill their time with positivity.
In response, the National Arts Centre quickly launched #CanadaPerforms – a short-term relief fund that pays Canadian artists and authors for their online performances – and reached out to RBC and other corporate partners for support.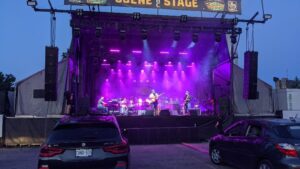 RBC assisted this initiative with a $200,000 gift to help ease the financial strain for Canadian artists and authors affected by the closure of performance venues and cancellation or postponements of literary events across Canada related to COVID-19.
The performances were also aimed at lifting the spirits of Canadians during the crisis. Artists and authors who were selected received $1,000 and had their online performance and events promoted on the NAC's Facebook page.
"When the NAC Foundation approached us about #CanadaPerforms, we realized quickly this was also a fabulous way for emerging artists to gain exposure to new audiences," says Marjolaine Hudon, regional president for Ontario North and East at RBC Royal Bank.
"As a board member of the National Arts Centre Foundation, I know how important it is to support the arts, but also it is clear how during this time in our lives we have embraced artists and value their talents. We simply needed to step up," adds Hudon.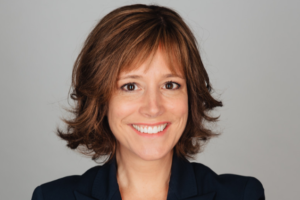 The partnership developed even further when RBC and the NAC combined forces with Bluesfest. #CanadaPerforms pivoted to become the RBC Bluesfest Drive-In. This concert series took place at Zibi's Place des Festivals in Gatineau and featured live performances by nationally recognized recording artists over five nights between July 31 and Aug. 9. The series was designed to provide fans with a live music experience while enabling them to maintain a safe physical distance from one another.
"The NAC Foundation is in awe of the generosity of RBC," says Jayne Watson, the foundation's CEO. "We needed to rely on strong corporate partners that could move swiftly and we are grateful on behalf of so many talented artists."
Over the last 22 years RBC has supported the NAC Foundation to the tune of $1.3 million.
To read original article click here.