The Foundation (WCPD) had the distinct honour of serving as co-presenter at a recent event at the Chabad Westmount in Montreal, which brought together more than 250 guests to discuss the future of philanthropy.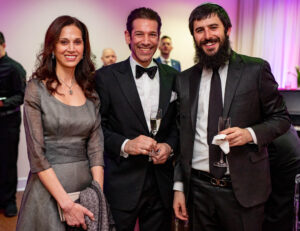 Hosted by Rabbi Yossi Shanowitz and Rabbi Ariel Stern, the event, entitled "Celebrating and Advancing Impactful Giving", featured a panel discussion with well-known community leaders, including Patricia Saputo, CFO of Placement Italcan Inc., Aldo Bensadoun, Founder and Executive Chairman of the ALDO Group, and Robert Kleinman, Executive VP of the Jewish Community Foundation of Montreal.
The panel discussion was moderated by Caroline Montminy, VP of Burgundy Asset Management.
The guest of honour was Alexander Friedman, Chief Engineer of Israel's Beresheet SpaceIL Systems Lunar Project.
"At Chabad of Westmount, we are dedicated to educating the next generation to be proactive in kindness and giving.  Our youth programs facilitate and encourage young people to engage in volunteer work and acts of kindness," said Rabbi Ariel Stern at Chabad Westmount.
"WCPD is part of that circle of kindness and giving and we are so pleased to have partnered with them for this fabulous evening. It truly raised awareness on advancing and celebrating philanthropy and innovation".
As part of the evening, Peter Nicholson, the President and Founder of WCPD Inc., was presented with a very special award for his contributions to innovation and philanthropy.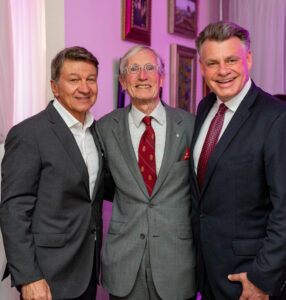 "I thank the Chabad Westmount for this distinct honour," said Nicholson.
"Our firm is passionate about helping philanthropists give more to charities of their choice. Rabbi Yossi and Rabbi Ariel have shown incredible leadership in this regard and I am humbled to accept this award."
Also receiving a Philanthropy Appreciation Award was Robert Wares, on behalf of Osisko Mining Inc., who serves as the Executive Vice President of Exploration and Resource Development.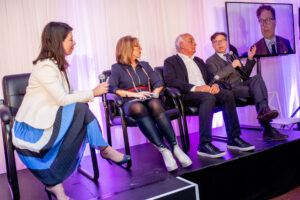 Other sponsors for the evening included Burgundy Asset Management, Engel Volkers and RBC.