Our councils offer the best expertise,
strong peace of mind and a commitment
to the diverse needs of donors.
At The Foundation, we are honoured to assist a wide array of clients with a diverse range of charitable interests. We believe our Philanthropic Tax Structure, using public flow through shares with a liquidity provider, is a method that all qualified donors should implement to meet their fundraising goals.
It is with this principle in mind that we are pleased to present our exclusive Philanthropic Advisory Councils.
Our founding Philanthropic Advisory Council, featuring some of the top financial professionals in Canada, specialize in tax, government policy and philanthropy. In addition, we are fortunate to offer exclusive advisory councils for culture, women, mining and the National Hockey League (NHL), each representing some of the very best minds and reputations in their respected disciplines.
With every sector having its own unique challenges and interests, our philanthropic councils are just another way in which The Foundation is committed to providing top performance and accountability for our clients.
Philanthropic Advisory Council
The Philanthropic Advisory Council is the firm's original body of trusted advisors. Spanning the disciplines of tax, government policy, accounting, natural resources, media and foundational work, this council represents some of Canada's most experienced business leaders. Members of this council seek to maximize and empower donors and foundations across the country through their unique business acumen and dedication to philanthropic works.
Council Members: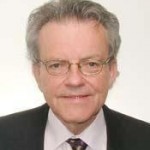 Dr. Peter J. Nicholson Sr.
Chairman of WCPD's Philanthropic Advisory Council.
Read More…

Chairman of WCPD's Philanthropic Advisory Council. Previously he was the inaugural President of the Council of Canadian Academies (now retired) and was Deputy Chief of Staff for policy in the office of the Prime Minister. Other past positions include advisor to the OECD in Paris, Chief Strategy Officer for BCE and Senior Vice- President to the Chairman of Scotiabank. He is a member of the Order of Canada, awarded in recognition for his contributions to business.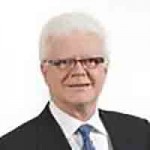 Mr. Leonard Farber
Senior tax advisor with Norton Rose in Ottawa
Read More…

Senior tax advisor with Norton Rose in Ottawa. Previously, Mr. Farber was General Director of Tax Policy responsible for all tax legislation developed by the Federal Department of Finance. At Norton Rose, Mr. Farber advises clients on tax policy issues, assists in the resolution of tax disputes and provides a valuable resource to members of the firm's tax practice in connection with tax planning advice.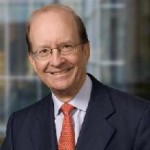 Mr. David Laidley
Chairman Emeritus of Deloitte & Touche LLP (Canada)
Read More…

Chairman Emeritus of Deloitte & Touche LLP (Canada), where he served as a partner from 1975 until his retirement in 2007. He was elected Chairman of the firm in 2000 and served in that capacity until 2006. Mr. Laidley was appointed to the Board of Directors of the Bank of Canada in June 2007 and currently serves on the boards of Nautilus Indemnity Limited (where he is Chairman), Aviva Canada Inc., ProSep Inc., EMCOR Group Inc., Groupe Aeroplan Inc., the Cole Foundation, the Lester B. Pearson College of the Pacific, the McGill University Health Centre Foundation and the Desautels Faculty of Management of McGill University.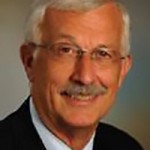 Mr. Lawson Hunter
One of Canada's pre-eminent regulatory and government relations counsel
Read More…

One of Canada's pre-eminent regulatory and government relations counsel, drawing on a wide range of experience in business, government and private practice. Formerly Canada's senior civil servant in charge of competition policy and enforcement, Mr. Hunter was primarily responsible for the drafting of the federal Competition Act. From 1993 to 2003 he was a partner of Stikeman Elliott and head of the firm's Competition Group. From 2003 to 2008 he served as Executive Vice-President and Chief Corporate Officer of Bell Canada and BCE Inc., where he was responsible for overseeing regulatory, governmental relations and corporate affairs. In September 2008, he rejoined the Ottawa office of Stikeman Elliott as counsel and recently assumed the role of head of the Competition/Antitrust Group. Mr. Hunter advises a wide variety of Canadian and multinational corporations on all aspects of federal and regulatory law and policy.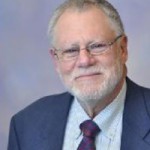 Mr. Elly Alboim
A Principal of The Earnscliffe Group
Read More…

A Principal of The Earnscliffe Group and leads its strategic communications practice. He specializes in public policy and was a senior advisor to the Right Honourable Paul Martin throughout his tenure as Minister of Finance and Prime Minister. Mr. Alboim has also advised some of Canada's leading private sector companies and industry associations, including advice on mergers and acquisitions and managing integrated advocacy campaigns. Mr. Alboim has been an Associate Professor in the School of Journalism and Communication at Carleton University since 1980.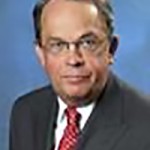 Mr. George Anderson
Retired President and CEO of the Forum of Federations since 2005
Read More…

Retired President and CEO of the Forum of Federations since 2005. He served over thirty years in Canada's federal public service, where his positions included Deputy Minister of Natural Resources (2002-2005) and Deputy Minister for Intergovernmental Affairs in the Cabinet office (1996-2002). He has degrees in political science from Queen's University and Oxford University, and a diploma from the École nationale d'administration in Paris.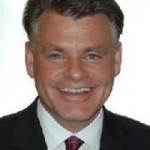 Mr. Peter Nicholson Jr.
President and founder of WCPD Inc. and WCPD Foundation
Read More…

President and founder of WCPD Inc. and WCPD Foundation. Since 1993 Peter has qualified for the Million Dollar Round Table, which is the premier association of financial professionals. The annual qualification is limited to the top 1% of financial professionals in the world. Peter has specialized in tax reduction since 1995 through Canadian tax assisted investments, and philanthropic tax planning. Since 2004, Peter has been marketing gorgeous resort real estate in the tax-free country of the Bahamas. Peter is a member of President Clinton's Global Initiative (CGI), the Canadian Association of Gift Planners (CAGP), the Association of Fundraising Professionals (AFP), and the Association for Healthcare Philanthropy (AHP), all of which promotes philanthropy throughout the world. Over the last eleven years, donor clients at the WCPD Foundation have given over $100M to more than 600 charities across Canada.
Cultural Philanthropic Advisory Council
The Cultural Philanthropic Advisory Council is dedicated to promoting philanthropy for arts and culture across Canada. Members of this national council are leaders and influencers within the artistic community, with a demonstrated passion for giving back to many of Canada's key cultural institutions. With the engagement and collaboration of our council members, The Foundation seeks to maximize the generosity of our clients to the artistic and cultural organizations of Canada.
Council Members: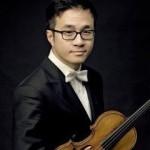 Mr. Andrew Wan
Concertmaster at the Montreal Symphony Orchestra (MSO)
Read More…

Born in Edmonton, Andrew Wan is concertmaster at the Montreal Symphony Orchestra (MSO). The eminent violinist has performed as a soloist in some the world's most famous concert halls. Wan, a Juilliard School graduate, has been the recipient of many awards and distinctions, including Grammy and Juno nominations in 2011 and 2012 for recordings with the New Orford Quartet and Metropolis Ensemble. He is also an Assistant Professor at the Schulich School of Music at McGill University.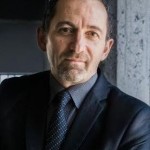 Mr. Alain Dancyger
Executive Director of Les Grands Ballets Canadiens de Montreal
Read More…

As Executive Director of Les Grands Ballets Canadiens de Montreal, Alain Dancyger has profoundly influenced the development of the arts in Montreal since his arrival in Quebec in 1991. Prior to that, after completing his Masters in Music at the prestigious Julliard School, he held many manage- ment and marketing positions in New York and Paris. Dancyger has sat on an array of boards and committees across Canada, and he is regularly invited as a speaker in arts management at home and abroad. In 2016, he received the title of the Chevalier of the National Order of Merit, awarded by the French government.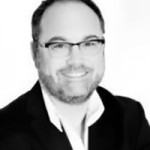 Mr. David Moss
David Moss has played a leading role in the Canada's arts management and cultural development
Read More…

For the past 25 years, David Moss has played a leading role in the Canada's arts management and cultural development, serving on many esteemed committees and boards. He held the positions of Executive Director of the Saidye Bronfman Centre for the Arts and General Director of the Opera de Montreal, while leading strategic projects for some of Canada's major organizations, such as Les Brand Ballets Canadiens, Canadian Arts Summit, the Society for Arts and Technology and Alberta Ballet. He is currently the founding National Executive Director of Culture Days, the largest arts and cultural participation and engagement initiative in Canadian history.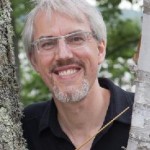 Mr. Matthias Maute
Juno award-winning conductor, composer, recorder and flute soloist
Read More…

Juno award-winning conductor, composer, recorder and flute soloist, Matthias Maute, has achieved an international reputation for excellence. He is co-artistic director of the Montreal Maroque Festival and artistic director of Concerts noncerto®. Maute also teaches at l'Université de Montréal and McGill University. Impressed by his artistic approach, The New York Times described the orchestra he conducts in Montreal, Ensemble Caprice, as being "an ensemble that encourages the listener to rehear the world".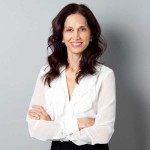 Ms. Bita Cattelan
Vice President of Philanthropy at The Foundation (WCPD)
Read More…

Bita Cattelan has been a fixture of Montreal's arts fundraising scene for many years. She serves on the Board of Directors at the McCord Museum Foundation, Les Grand Ballets Canadiens, UNICEF Canada and Ensemble Caprice. Cattelan is also Chair of the Montreal Bach Festival Committee. With extensive professional experience in corporate relations and asset management, she holds a Civil Engineering degree from McGill University and a Chartered Investment Manager designation from the Canadian Securities Institute. Cattelan is Vice President of Philanthropy at The Foundation (WCPD).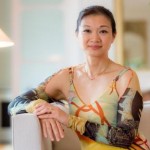 Ms. Mari Kodama – Nagano
Concert Pianist
Read More…

Concert Pianist Mari Kodama has established an international reputation for her profound musicality and articulate virtuosity in performances across Europe, North America, and Japan. Beethoven's piano works form a focal point of Mari Kodama's recording activities, and her interpretations have become standard-setting. She is one of few female pianists to record the composer's complete sonatas, and her 2014 boxed set release of these pieces at the label Pentatone received critical acclaim. A regular jury member for international competitions, Mari has adjudicated the Van Cliburn competition, the Busoni International Competition and the International Competition in Paris. As Artistic Director, she has brought her talent and knowledge to chamber music festivals in San Francisco, Germany and Mount Orford (Québec).
Mining Philanthropic Advisory Council
The Mining Philanthropic Advisory Council aims to provide a strong link between the junior mining issuers and our generous donors. Members of this national council are leaders and influencers within the mining community, with profound experience in the flow-through model for boosting donations to charities and reducing tax.
Council Members: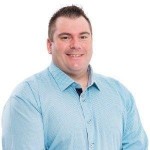 Mr. David Bradley
Entrepreneur with unique expertise in mining
Read More…

A serial entrepreneur with unique expertise in mining, David Bradley became the third generation owner of Bradley Brothers in 2006, a diamond drilling exploration company. Bradley, his partner and his father eventually sold the company in 2011 to Major Drilling. At the time, Bradley Brothers employed 1,200 people and had operations in Canada, Peru, Mexico, Surinam, Columbia, China and the Philippines. Prior to the sale, Bradley was on the Board of Directors of the Canadian Drilling Association (CDDA) from 2003 to 2008 and served as the President for two years. In addition to his background in mining, he owns an extensive real estate portfolio, a web and programming company, a management consulting company and the Club de Golf Le Sorcier in Gatineau, Quebec.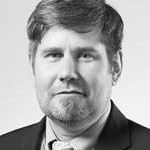 Mr. Eric Lemieux
Exploration Mining Analyst at EBL Consultants Enr.
Read More…

With two master's degrees in Mineral Economics and Metamorphic-Structural Geology, Eric Lemieux is a noted Exploration Mining Analyst at EBL Consultants Enr. As a technical consultant, he provides expertise on exploration and development mining companies across North America, with a particular focus on the assessment of quality junior explorers and developers. In the past, Lemieux was a mining analyst with PearTree Securities, a sell-side mining analyst with Laurentian Bank Securities, a geologist for the Montreal Stock Exchange and an independent consultant for clients such as the Quebec Securities Commission and the new Brunswick Securities Commission.
NHL Philanthropic Advisory Council
The NHL Philanthropic Advisory Council is intended to promote philanthropy for all players, past and present. While many players already give back to their respective communities, this council aims to maximize this giving while also reducing their tax burden. Members of this national council are leaders and influencers in the NHL community with a demonstrated interest in charitable works and a passion for assisting players during and after their careers.
Council Members: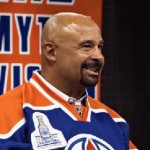 Mr. Grant Fuhr
Read More…

Widely regarding as one of the best goaltenders of all time, Grant Fuhr won five Stanley Cups, seven All-Star selections and received many individual records and accolades along the way. His #31 was retired by the Edmonton Oilers in 2003 and he was also inducted into the Hockey Hall of Fame in that same year. In retirement, Fuhr has become a mainstay on the celebrity golf circuit, supporting a wide array of charitable causes. He also has done extensive philanthropic work with the Arthritis Society of Canada, Lupus Canada and the Celebs for Kids. In 2014, he became a published author when he released his memoir, Grant Fuhr: The Story of a Hockey Legend.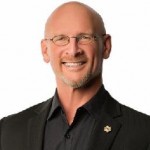 Mr. Doug Smith
Motivational speaker, author and mental performance coach
Read More…

Doug Smith, author of "The Trauma Code" & "Thriving in Transition", is a thought leader on the impact of workplace induced emotional trauma. An accomplished keynote speaker & communicator, Doug presents a trauma management model he developed (System438) to address trauma and maximize human performance.

Doug provides his clients with both understanding of and messaging on, the impact of workplace culture on mental health and performance. Doug's clients are able to use this understanding and messaging to the benefit of their employees and the performance of their organization.

An elite athlete at 18, Doug was the 1st Round draft pick of the Los Angeles Kings and played 607 professional games before a broken neck and spinal cord injury ended his career. Doug understands the impacts of workplace culture, the process of trauma recovery and the rebuilding of personal performance because he has been there.
Philanthropic Advisory Council for Women
The Philanthropic Advisory Council for Women is focused on elevating women across Canada and promoting their distinct humanitarian priorities. It seeks to enhance leadership, engagement and a greater sense of community surrounding women's needs.  Members of this national council are eclectic leaders and influencers across a variety of industries and disciplines, but all united in their commitment to raising more funds and awareness for charities.
Council Members: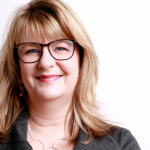 Evelyne Guindon
Read More…

Evelyne Guindon is the Managing Director of Women Deliver Canada. She also oversees Women Deliver's engagement to enhance the relationships and resources that power the organization's work for girls and women around the world.
With over 25 years of experience, Evelyne served as Chief Executive Officer of Cuso International and on the leadership teams of leading NGOs overseeing programs and operations including humanitarian efforts. Evelyne has helped several organizations navigate through significant change and growth over the past 25 years.
She is a steadfast champion of the potential that partnerships hold especially across sectors.
Evelyne launched her career in sexual and reproductive health and rights in Canada and subsequently for several years in Southern Africa.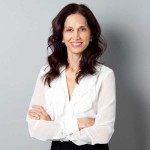 Bita Cattelan
Read More…

Ms. Bita Cattelan– Bita Cattelan has been an advocate of women's rights and equality for many years, attending and participating in the United Nation's Millennieum Goal project 2005, Women of the World Summit 2014, as well as the UNHCR Syrian Refugee Summit 2014.
Bita is member of the Board of Directors of  UNICEF Canada as well as member of UNICEF Canada's  "The 25th Team", a National Women's Giving Circle, which will mobilize their resources and their network and work alongside UNICEF Canada, the Canadian Women's Soccer Team and the Ministry of International Development to create a movement for Maternal, Newborn and Child (MNCH) health issues.
Passionate about philanthropy, she serves on many boards and committees,including the Board of Directors at the McCord Museum Foundation, Les Grand Ballets Canadiens, Jewish General Hospital and Ensemble Caprice. Bita is Vice President of Philanthropy at The Foundation (WCPD).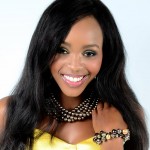 Solange Tuyishime
Read More…

Solange Tuyishime is the founder of Elevate Women, was born and raised in East Africa before escaping war and genocide at the age of 13. Since then, she has dedicated her life to unifying women across Canada and the world, while shining a spotlight on issues affecting women and children. Solange is currently the UNICEF Canada Ambassador, advocating for children's right to quality education and clean water.

She is the founder of Naylah's Legacy, a non-profit organization in memory of her daughter to help pre-mature babies and their mothers. More recently, Solange founded Elevate Women, which promotes female empowerment through elevation of leadership, economic growth and community building.

She was crowned Miss Canada International in 2006, Miss Galaxy Canada in 2011 and Mrs. Canada in 2017.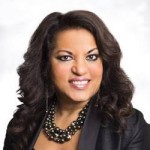 Noella Milne
Read More…

Noella Milneis a Senior Partner with Borden Ladner Gervais LLP where she practices in the Corporate Real Estate area. Noella is recognized in the 2017 edition of Chamber's Global – The World's Leading Lawyers for Business, and the Guide to World's Leading Women in Business Law.

Noella is the Recent Past Chair of the Board of UNICEF Canada, a Director of St. Michael's Hospital, a Director of the George Brown College Foundation, an Honourary Life Director of the Canadian Club of Toronto and a Member of the Order of Ontario Advisory Council.

Noella was appointed to the Order of Ontario and has been honoured by the Women's Executive Network as one of Canada's Top 100 Most Powerful Women, has received the YWCA Women of Distinction Award, a Lifetime Achievement Award from the Children's Aid Foundation, the Arbor Award from the University of Toronto, the Queen's Diamond Jubilee Medal in 2012 and Canada's Top 25 RBC Immigrant Award, 2017.

Born in Mumbai, India, Noella is the mother of 3 children. She holds an LLB from the University of Toronto.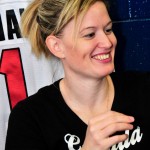 Sami Jo Small
Read More…

Sami Jo Small is a three-time Olympian and has won two gold medals and one and silver medal as a goaltender representing Canada. She is also a five-time World Champion and has twice been named Championship MVP.
Sami Jo co-founder and Vice Chairman of the Canadian Women's Hockey League, where she is presently the goaltender for the Toronto Furies.
A graduate of Stanford University in Mechanical Engineering, she works full time as a professional speaker delivering a message on how to build successful teams as well as successful teammates.
Sami Jo is an Athlete Ambassador for Right To Play, a charitable organization that teaches children in need with educational games.
Originally from Winnipeg, she now lives in Mississauga with her husband, Billy Bridges, five-time Paralympic sledge hockey player and their two-year-old daughter.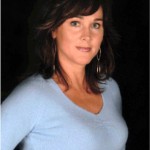 Lisa Kearney
Founder & CEO Women CyberSecurity Society
Read More…

For more than two decades, Lisa has been working to secure data, systems and infrastructure for hundreds of companies around the globe.  In 2009, she started her own cybersecurity consulting corporation and often partnered with Canada's top service providers.  Working with government and Fortune 500 organizations on multi-million-dollar contracts she gained invaluable insight across industries and security domains.  For the past 11 years, she volunteers as a Cyber Mentor and served on the board as VP for HTCIA and is a 13 year member.

Today, Lisa's focus is on her new company, the Women CyberSecurity Society (WCSS) which is dedicated to helping women and girls interested in a cybersecurity career excel and thrive in this industry.  The Society was founded out of a need to fill the growing gender and skills gap within cybersecurity.   Recent research estimates over 3 million jobs will go unfilled by 2020 unless more is done to train and enhance the skills of our current cyber workforce.